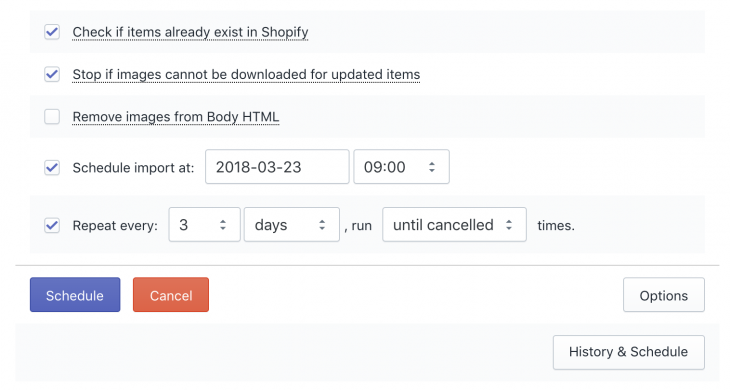 You can schedule and repeat imports to your Shopify store.
After uploading the import file, you can click the "Options" button and set the scheduling and repeating parameters.
You can combine them as you like. You can set just to schedule the import to start at a certain date and time. And you can set the import to repeat at certain time intervals, for a given amount of times.
You can also set to import now and repeat at the same time at given time intervals.
To review or cancel the scheduled imports, go to the "History & Schedule".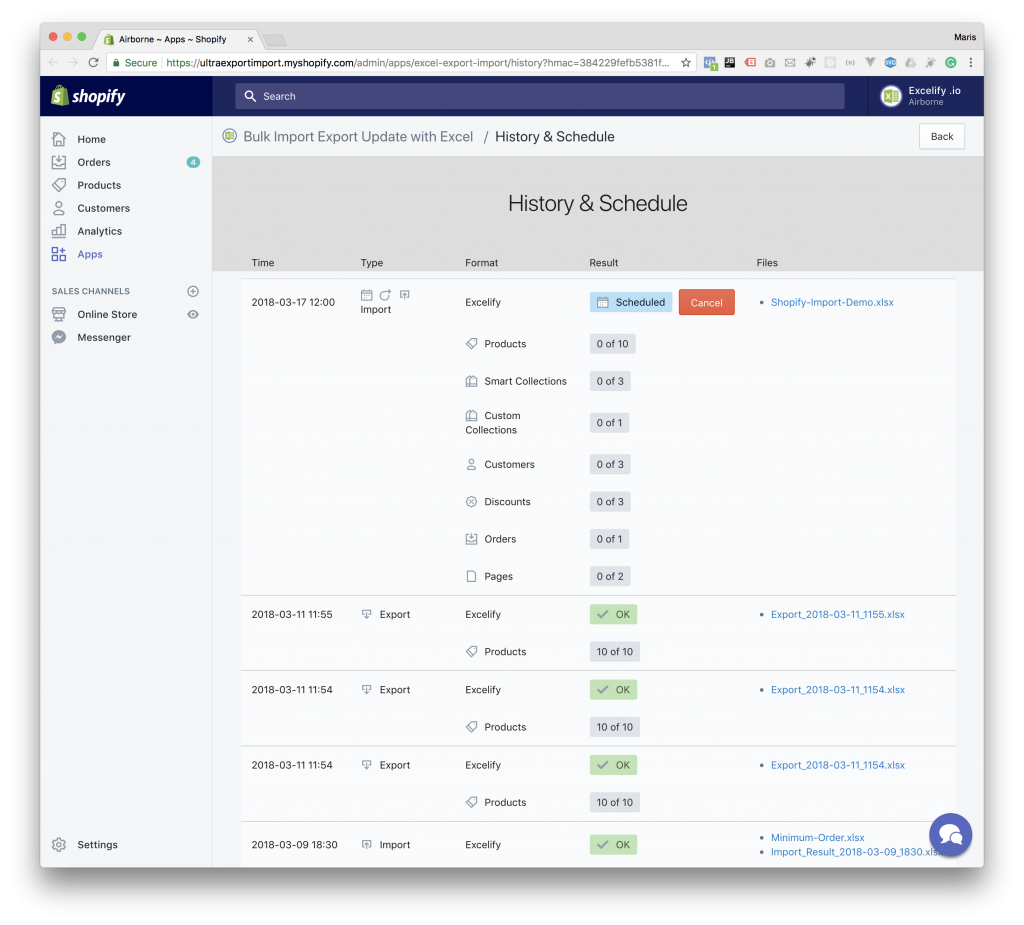 Here's the tutorial on one typical scenario: Schedule regular Product price update.