So you are in this situation when you need to bulk delete Customers from your Shopify store.
You can do it with Matrixify app like that:
1. Export all your existing Customers
In the Export section, click the Customers checkbox to export Customers. You can also include their addresses if you will need that data to select, which customers you need to delete.
2. Edit the Excel file to keep customers you need to delete
Make sure to remove all those customer rows from that Excel file, which you want to still keep in your store. So that your file contains only Customers you want to delete.
And then set the "Command" column to "DELETE" for all of them.
Like this:
3. Import that file with the app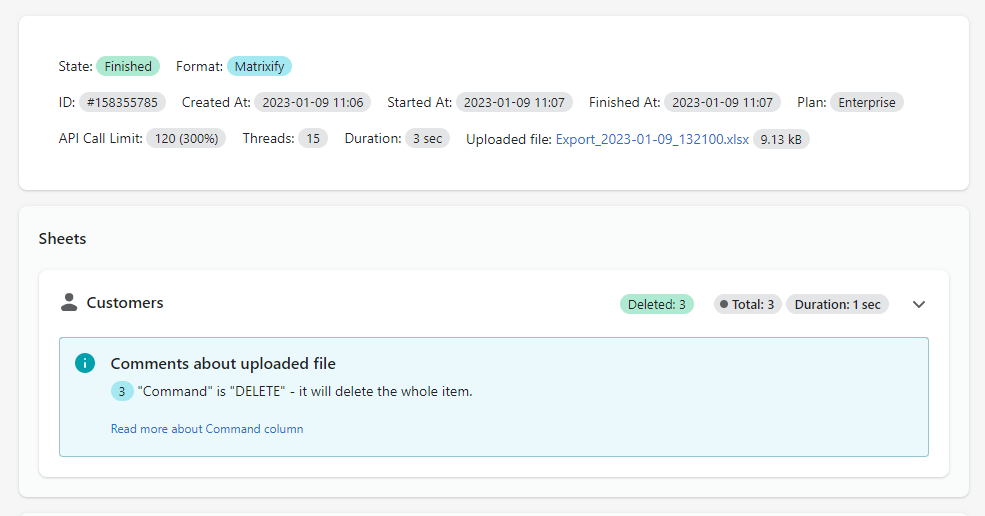 That's it – those customers will be deleted now.
Good to know
If any customer deletion will fail, then most likely that customer has an Order, and Shopify doesn't allow to delete customers which have orders. To delete that customer, first, you need to remove/unlink that customer from his Orders.
You can bulk delete any other Shopify items the same way, like: Products, Discounts, Pages, Orders, etc.