When exporting Shopify Products with Matrixify App, you can mark to include additional columns of Collections where each product is listed in.
You can use this, for example, if you need to find out if there are any products that are not listed in any of the collections, or if you need to review, how products and collections are organised.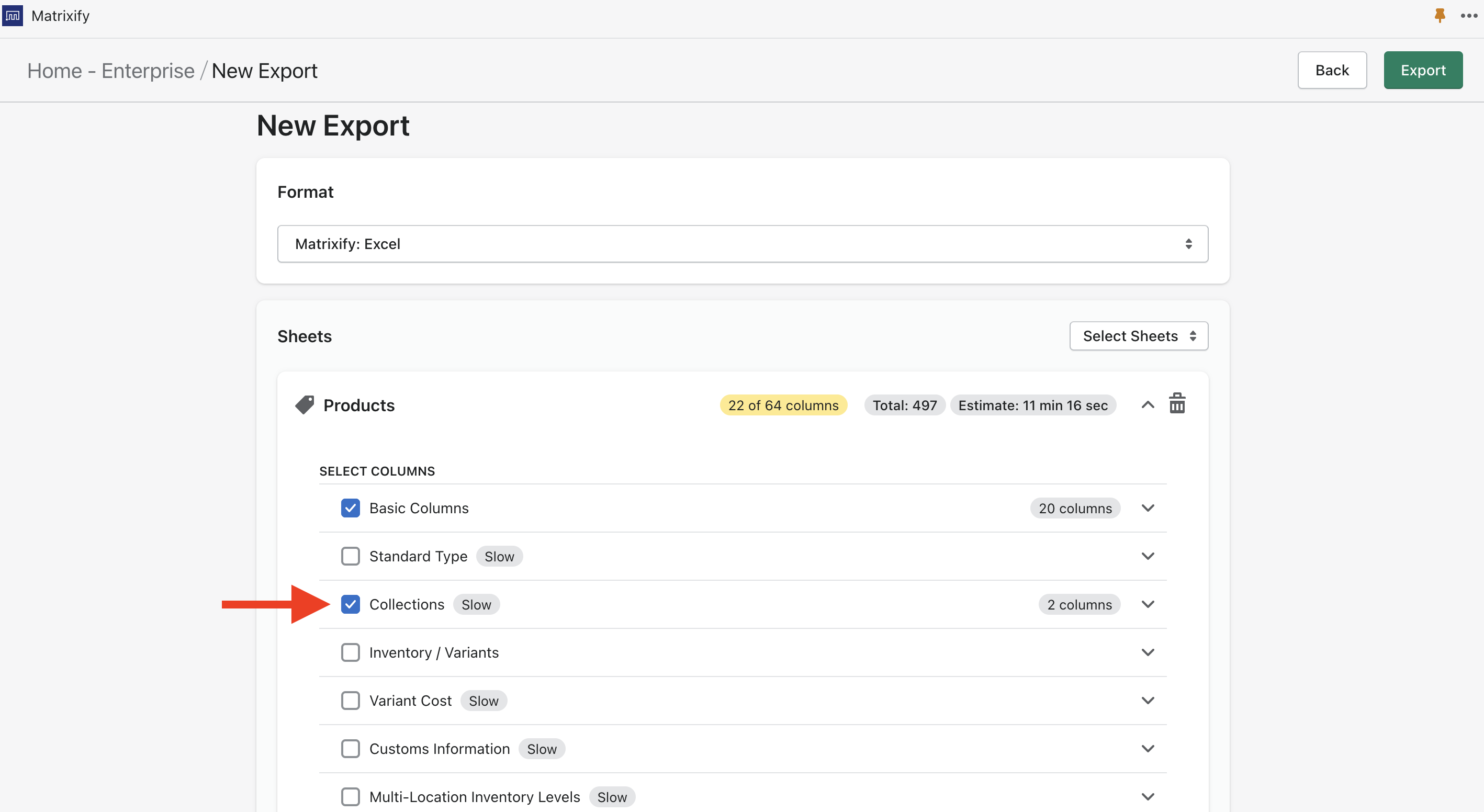 Creating the export
In the Matrixify app Home page, create new export.
Select to export Products and Collections sub-checkbox.
That will add two additional columns in the exported file:
Custom Collections
Smart Collections
Those columns will contain a comma-separated list of Handles of those Collections where this product is appearing.
If the cell is empty, that means that this product is not in any of the respective collections.
Exported columns will look like this:
Warning: including the Collections in the Products export, will make the product export much slower.
Importing products into collections
To import a product into certain collections, please, use the following tutorials: