You can have English or non-English characters in your URLs (Handles).
However, some stores support some languages but don't support the others, and some stores don't support international characters at all.
With Matrixify you have an option to choose whether you wish to import handle with non-English characters or transliterate international characters into similar-sounding text in using just Latin letters.
1. Prepare the file that has handles as international characters
In this example, for simplicity, I will create a Product with just the Title and Handle that uses non-English characters.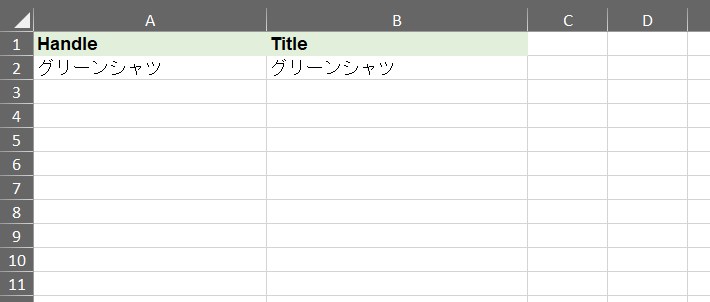 The same principle applies for all items that use Handles:
2. Upload the file into Matrixify
In the Matrixify app go to the Import section and upload your file there. Wait for the app to finish analyzing the file.
Check if the Item count in the app matches item count in your file.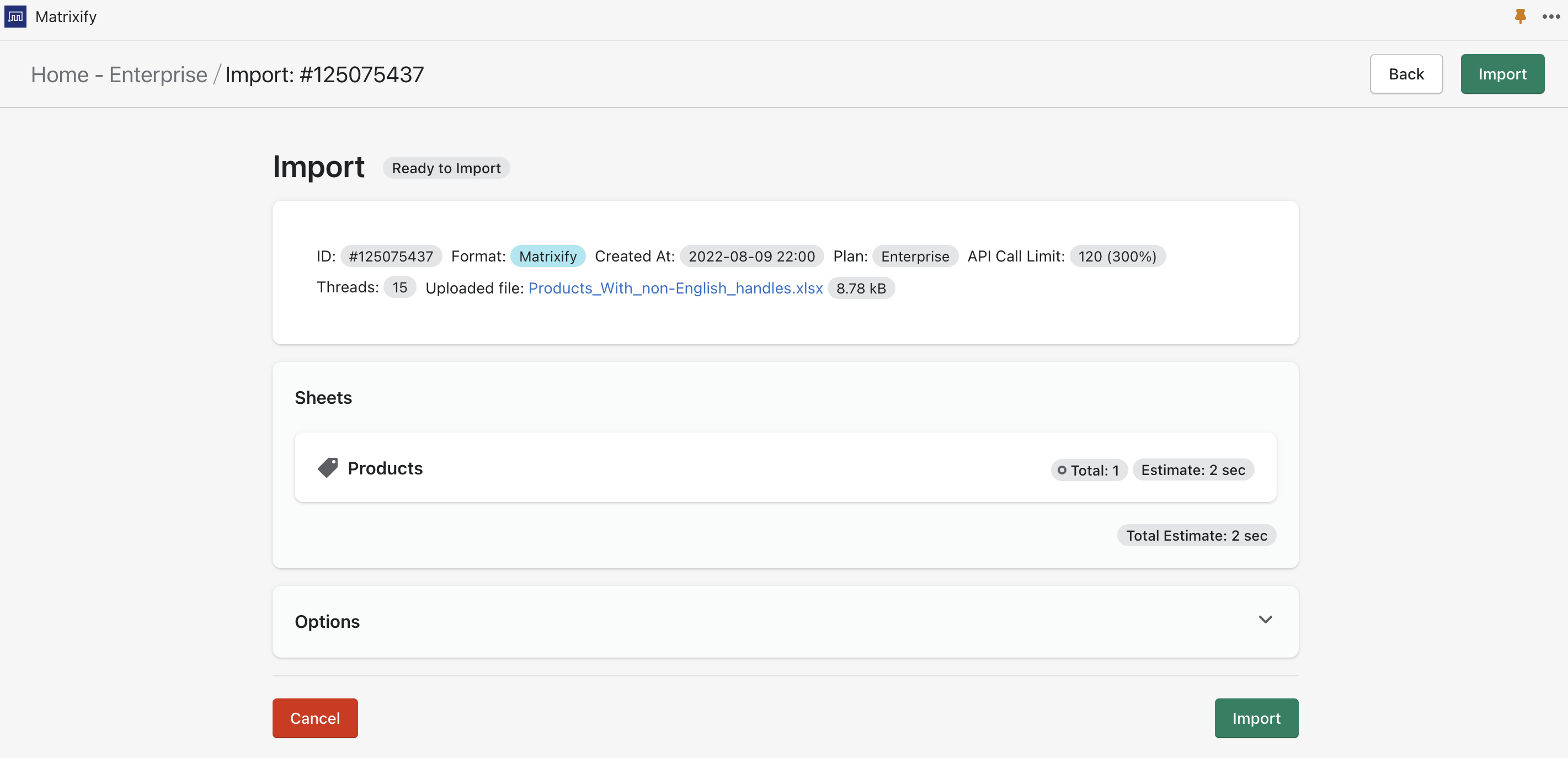 Do not yet press Import, lets first select our preferred options.
3. Select options for your import
Now you can click on the "Options" drop-down in the Import section and checkbox if you wish to transliterate handles to the English alphabet.
Once you have selected your preferred option – press "Import".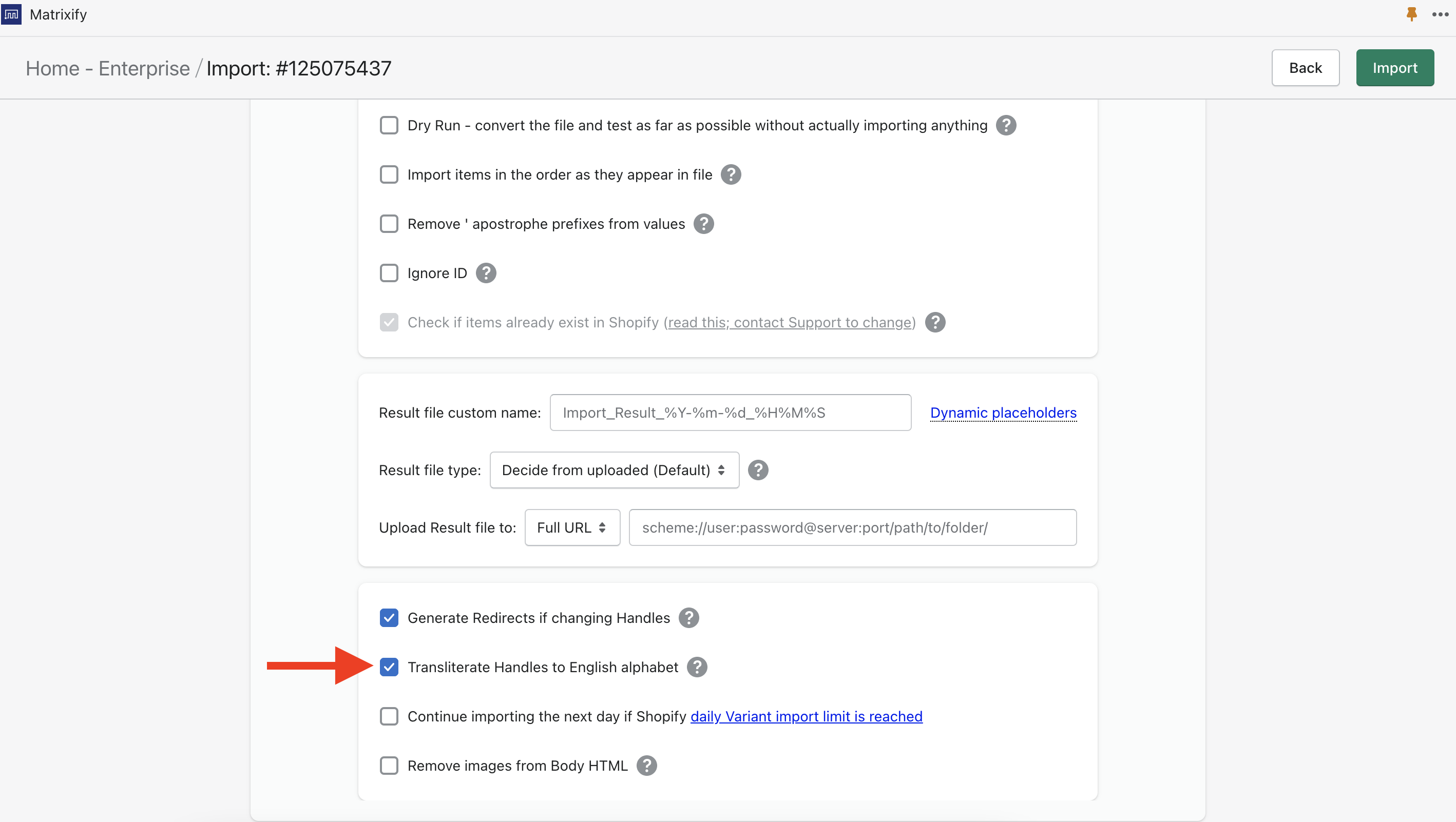 4. Enjoy handles for your imported items
You can see Products handle if you locate this product in your Shopify Admin -> Products. Then scroll down to the section "Search engine listing preview" and click on "Edit website SEO".
Handle with international characters:
Transliterated handle:
Example of transliterated handles:
Handle "الف ليلة وليلة" will result in the Product URL: https://yourstore.com/products/lf-lyl-wlyl
Handle "рубашка в клетку" will result in Product URL: https://yourstore.com/products/rubashka-v-klietku
Handle "绿色衬衫" will result in Product URL: https://yourstore.com/products/lu-se-chen-shan
What to do next?