You can publish and unpublish your Shopify Products from Online Store and PoS channels in bulk with the Matrixify app by following these simple steps.
In Short
1. Export your Products
Let's start by exporting products that we wish to publish or unpublish. Open the Matrixify app Export section by clicking "New Export" and select checkbox "Products" from the "Select Sheets" drop-down. Then you must select the "Basic Columns" checkbox. If you do not wish to export all your products you can apply a filter to export only the ones that you need to update.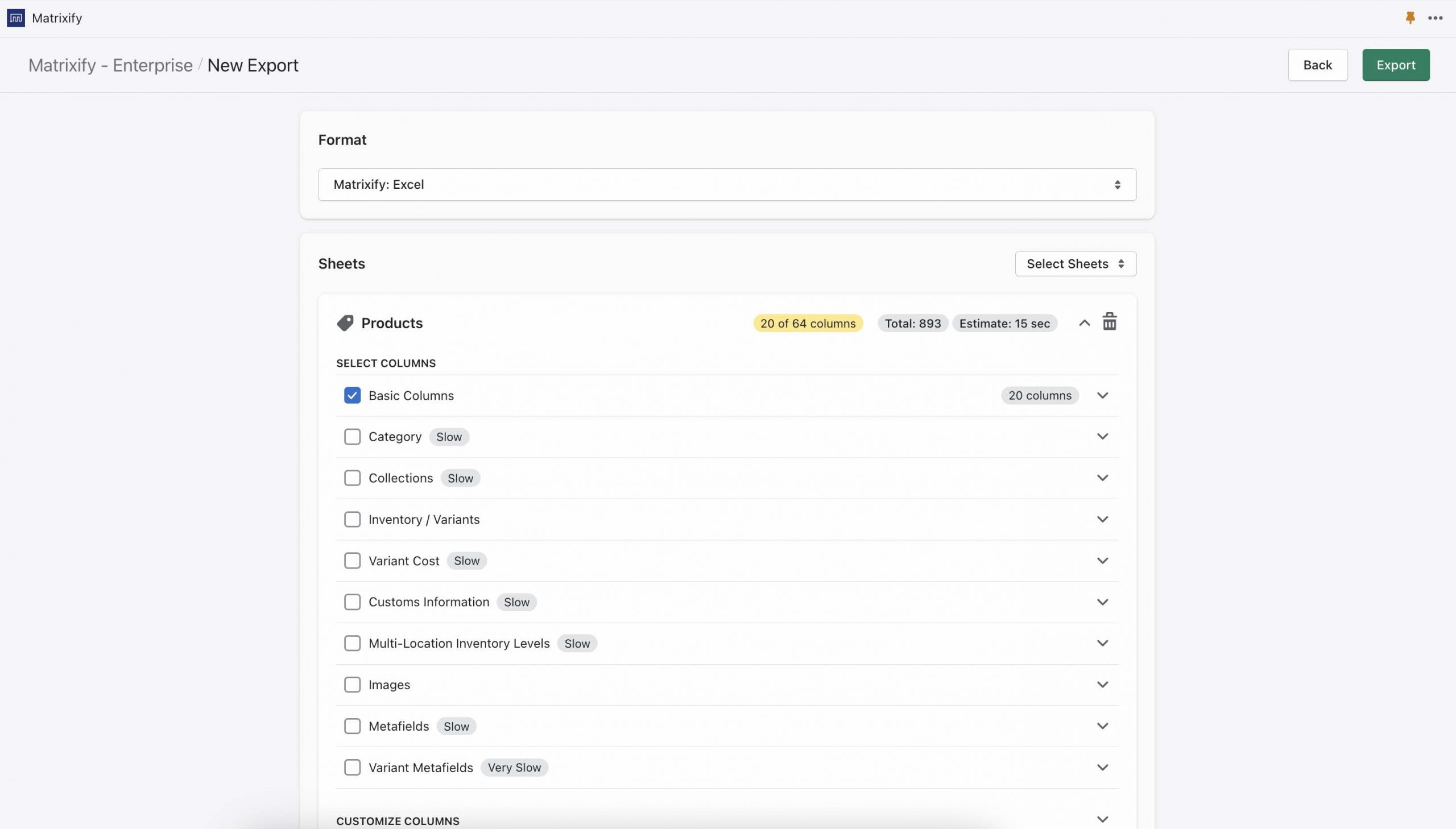 2. Delete unnecessary columns
Now we can download our file and delete all unnecessary columns. We only need the following columns to update Published status for our products:
ID
Handle
Published
Published Scope
Before:

After:

3. Set Published values
Shopify allows to publish products on only two sales channels – Online Store and Point of Sale. So here is a small cheat-sheet of how to achieve all possible published states.
| | | |
| --- | --- | --- |
| Published | Published Scope | Result |
| TRUE | global | Will publish the product to Online Store and PoS channels. |
| TRUE | web | Will publish the product to Online Store, but not and PoS channel. |
| FALSE | global | Will publish the product on PoS, but not on the Online Channel. |
| FALSE | web | Will not publish the product on any of the channels. |

"Comment" column is in the screenshot only for tutorial purposes and is not needed in the import file.
4. Save the file and import via Matrixify
Now we can save the file, go back to the Matrixify app and import the file in the Import window. The app will analyze the file and count how many Products we are importing.
Press the Import button to start the import.
If you see any Failed items, then after the import has finished, you can download the Import Results file and look into the "Import Comment" column. It will tell why the particular Product has failed. Then you can fix that issue and re-import just those failed and fixed rows again.
5. Enjoy your updated Products!
In your Shopify Admin you should now be able to see that the Product availability on the PoS and Online Store channels has been updated!
What to do next?