Updating alt text for your Product Media files one by one can be very time-consuming if doing so manually in Shopify Admin. Matrixify has made this process both easier and faster by allowing you to update Image Alt Text field in bulk! So, how can you bulk update Shopify Media file alt text with the Matrixify app? Here is our guide on how to do just that!
Steps in short to update Alt Text
1. Export Products with Media
Create new export by clicking "New Export" in the Matrixify app Home page.
In the newly opened window select the "Products" checkbox from the "Select Sheets" drop-down and then select the "Basic Columns" and "Media" checkboxes.
You can also apply filters by clicking on the "Filter" button to export only specific Products if you do not need to update all of them.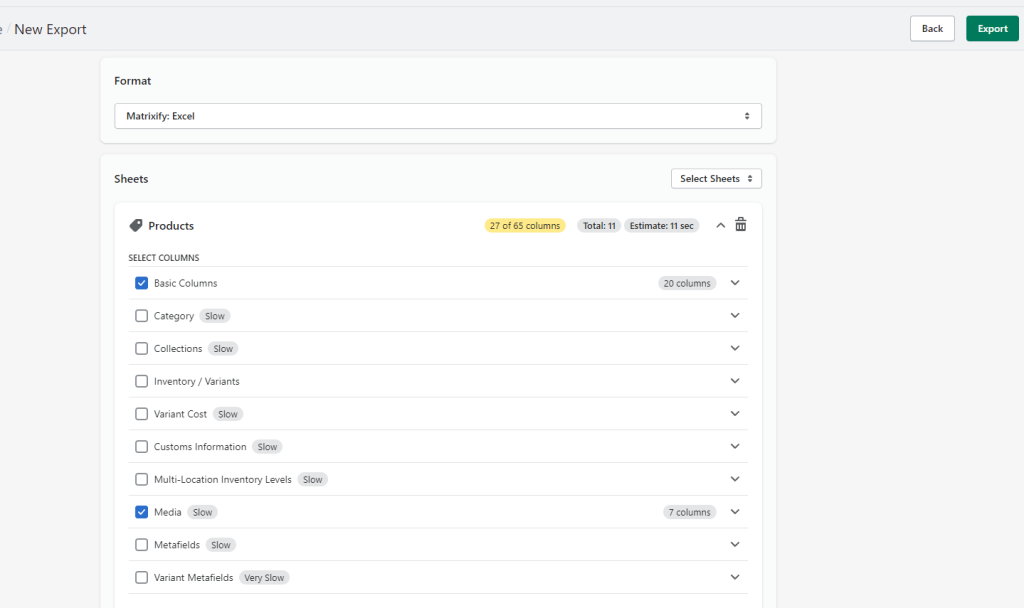 Press the "Export" button to start the export. Once the export is finished you can download the Results file.
Check out our "How it works" page Export section for more details on how the Export works.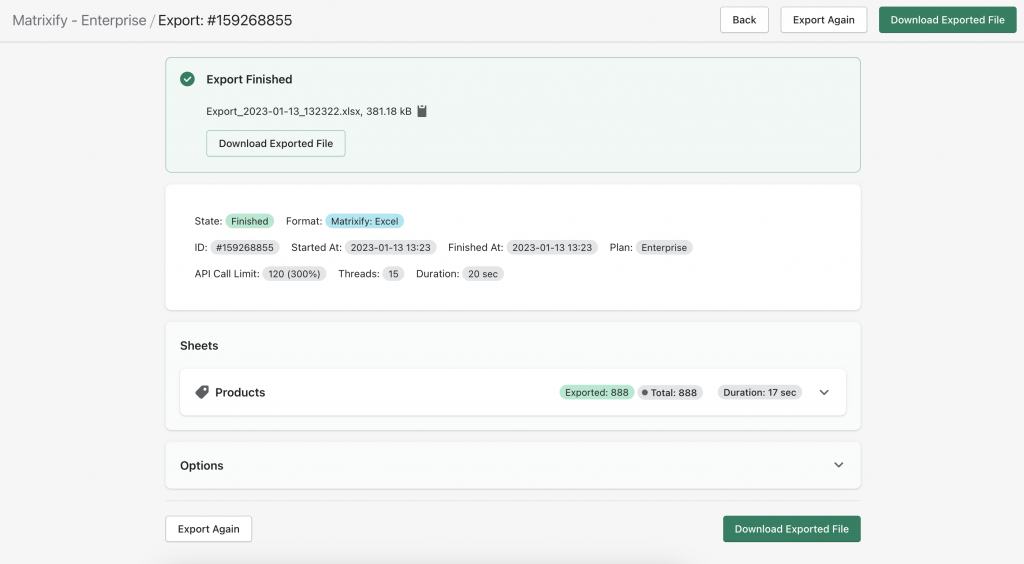 2. Edit the file
Once you have downloaded the Exported file, you can open it and start working on it.
Delete unnecessary columns
Since in this case you only wish to update the Image Alt Text field, we do not need all other fields so we can remove those from them file completely.
Remember to keep the correct columns to identify both the Product and the image.
To update Image Alt Text we will only need the columns:
ID
Handle
Image Src
Image Alt Text

Update Image Alt Text field
Now for each media file you can update the Image Alt Text field in bulk.
Note – If constructing your own file or copying to another file, make sure that sheet/tab name is "Products".
3. Import your file
Upload file and start import
Once you have finished editing, you can save the file and head back to the Matrixify app.
In the Home page "Import" section you can upload your edited file from your computer.
From the Import page, you do not need to make any adjustments and you can start the Import right away.
Import Progress
While the import is running you can see how many items have been updated and see estimate when the import will finish.
Import Results
Once the import is finished, you can download the Import Results file where, if you would have any failed items, you can see the error message in last two columns of the file to address the issues.
Check out our "How it works" page Import section for more details on how the import works.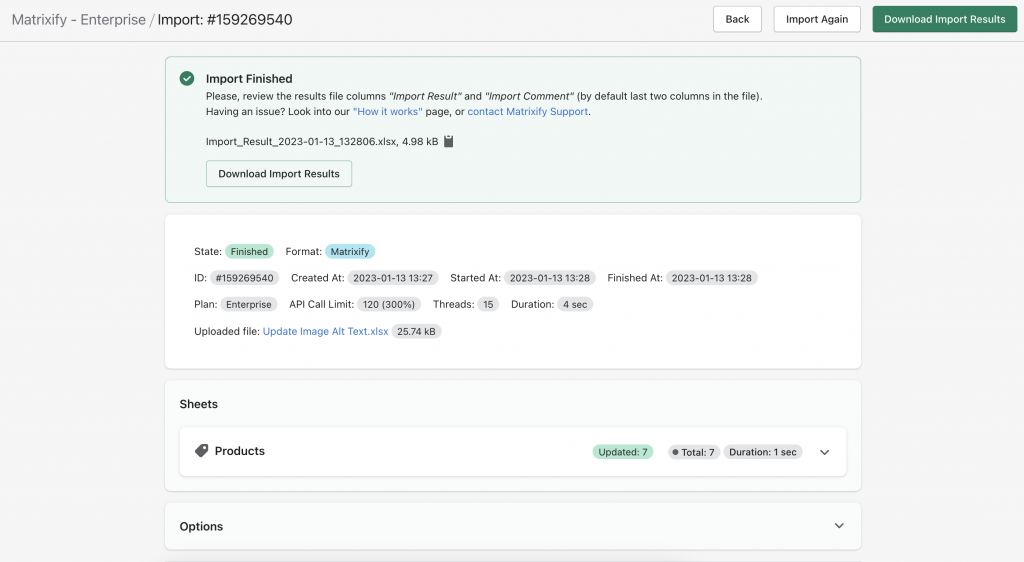 4. Enjoy!
Now Alt Text has been updated for your media files!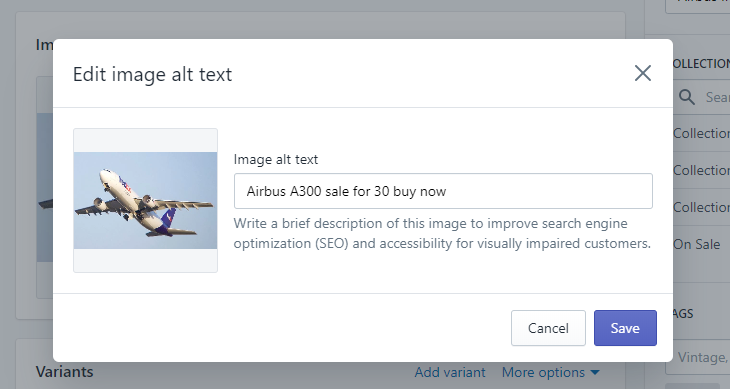 Where to go from here?