With Matrixify you can now easily update HS Code and Country of Origin for your Shopify Product Variants.
View our list of Shopify country and province codes.
Export
1. Set up export
First head into the Matrixify app and in the Export section select Products from the "Select Sheets" drop-down and then select the Customs Information, Inventory/Variants and Basic Columns checkboxes.
If needed you can also apply filters to export only the items you wish and press the "Export" button to start the export.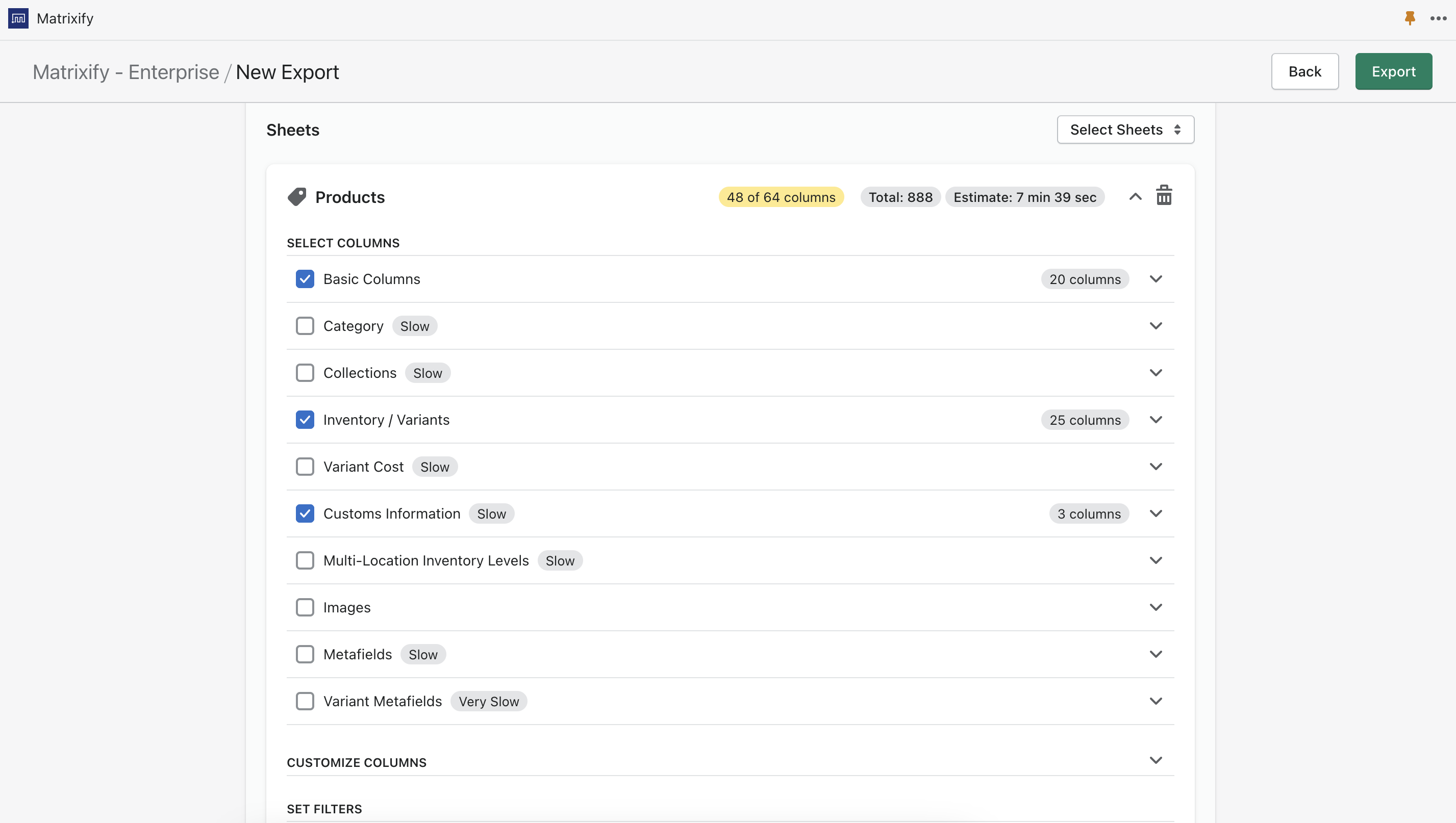 2. Exported file
Once the export is finished you can press the button "Download Exported File" to download the file.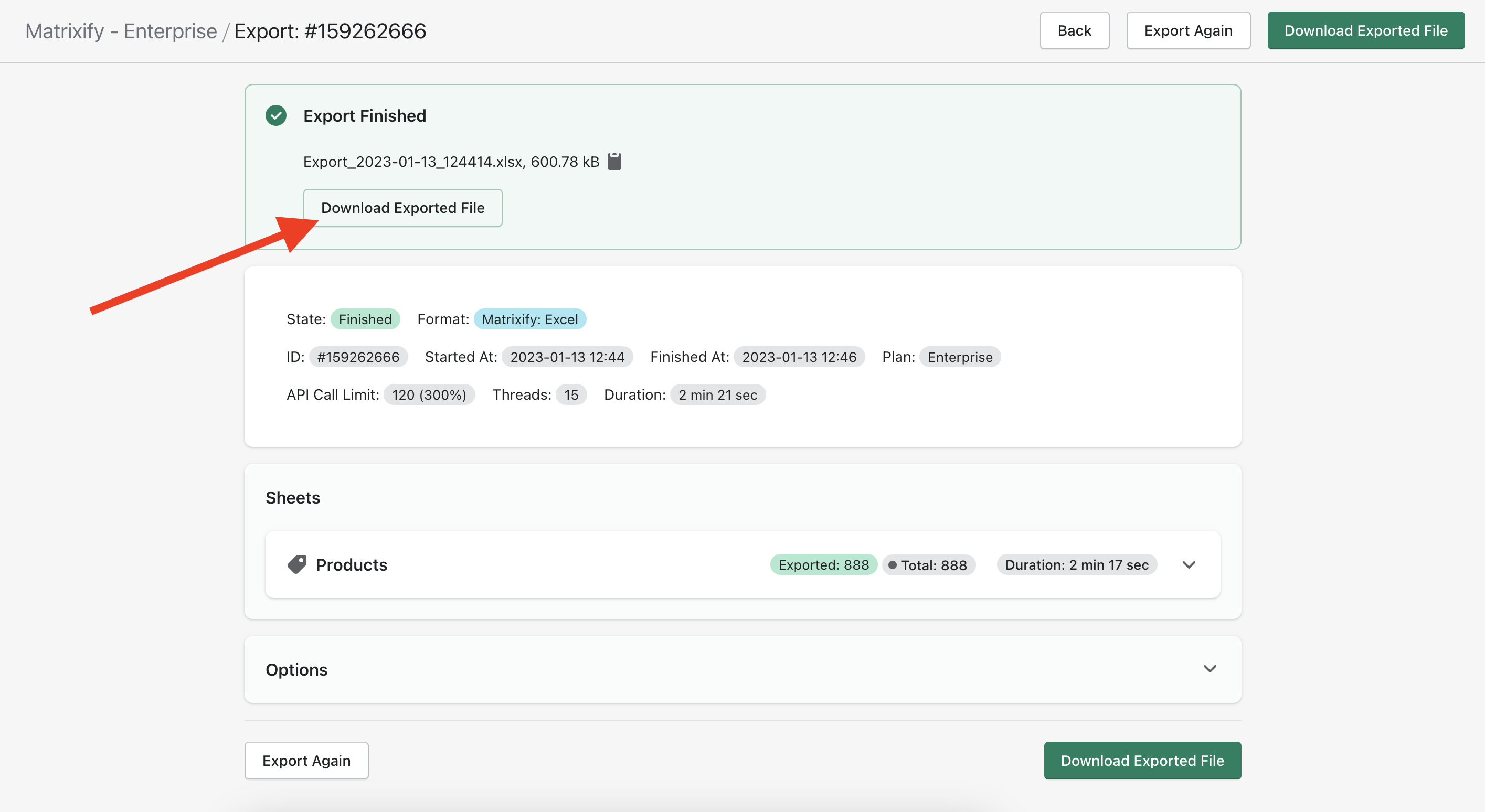 In the file, you will have basic Product columns and basic Variant columns.
Import
3. Construct the file
You can use the Exported Products file or Construct a new file to upload HS Code and Country of Origin.
We will only need the following columns:
ID or Handle – you need to have at least one of these columns to identify the Product
Variant ID, Variant SKU or Variant Barcode – you need to have at least one of these columns to identify the Variant
Variant HS Code
Variant Country of Origin
If you are using exported file then you can delete other columns and keep just those:
4. Update the information
Now you can update your HS Code and Country of Origin for your Products in this file:

5. Save and Import
Now you can save the file. Go back to the Matrixify app and import the file in the Import section. The app will analyze the file and count how many Products you are importing.
Press the Import button to start the import.
If you see any Failed items, then after the import has finished, you can download the Import Results file and look into the "Import Comment" column. It will tell why particular Products has failed. Then you can fix that issue and re-import just those failed and fixed rows again.
See the imported data in Shopify Admin: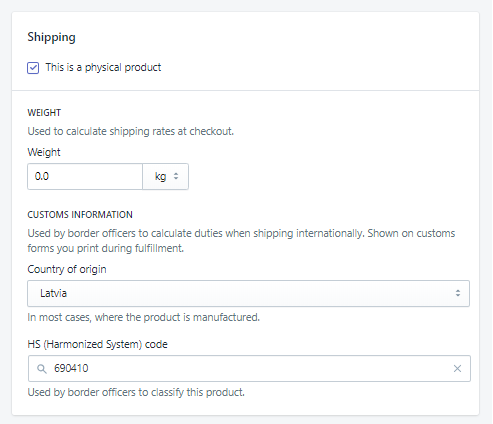 What to do next?