So you would like to bulk delete Collections from your Shopify store.
You can do it with Matrixify app like that:
1. Export your Collections
Because there are two kinds of collections in Shopify: Smart and Custom, you can delete Collections of just one kind or both.
In the Export section, click the Smart Collections/Custom Collections or both checkboxes from the "Select Sheets" dropdown to Export needed Collections.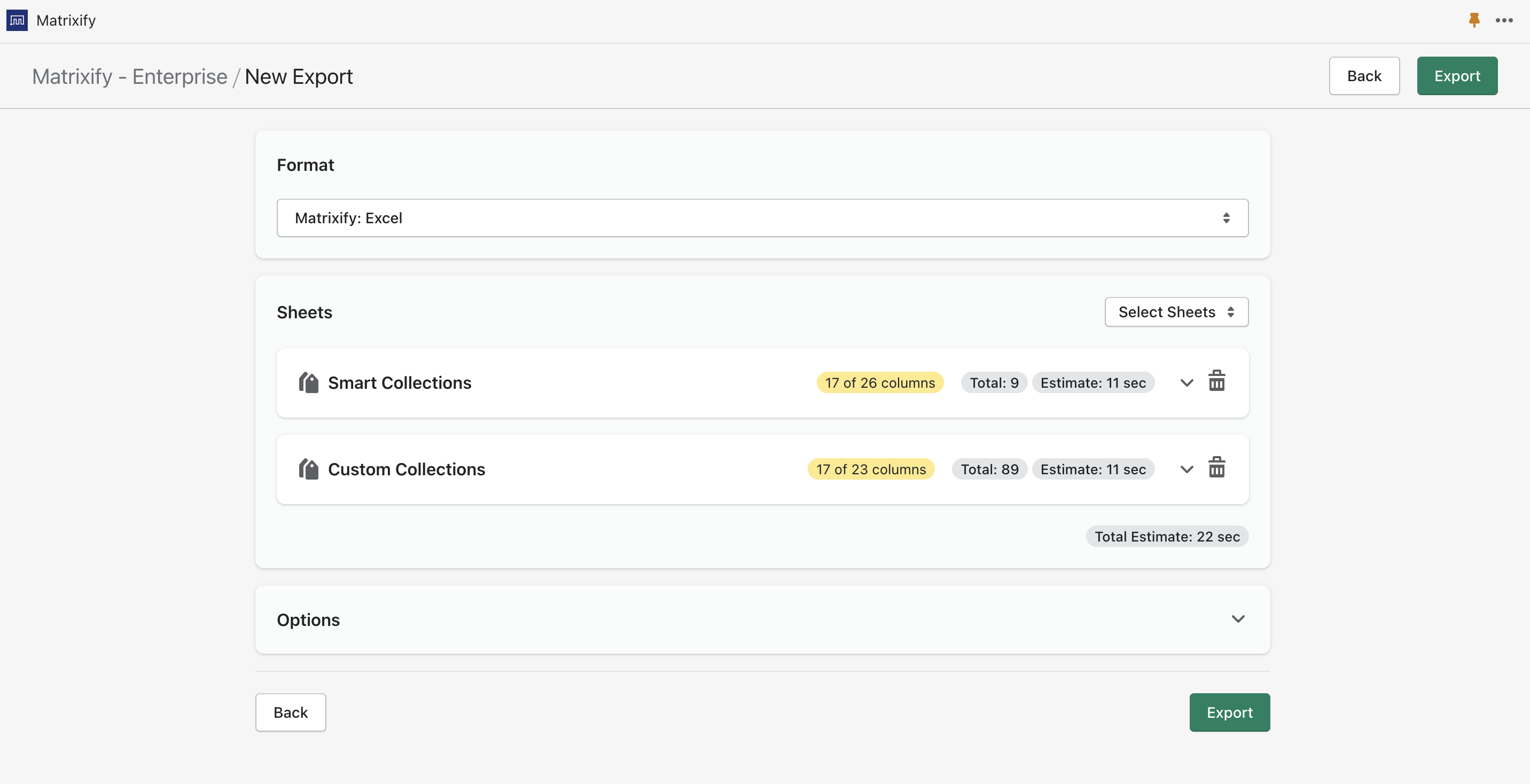 For each collection you only need to select "Basic Columns" to be Exported.
2. Remove rows you do not wish to delete
Make sure to remove all those Collections rows from that Excel file, which you want to still keep in your store. So that your file contains only Collections you want to delete.
And then set the "Command" column to "DELETE" for all of them.
Like this:
If you need to delete Collections of both kinds, pay attention, that there are two sheets in the Excel and add set the "Command" column to "DELETE" on both sheets.
3. Import the file to delete collections
First upload the file into Matrixify to make sure what you are Importing has been recognised as Custom and Smart Collections.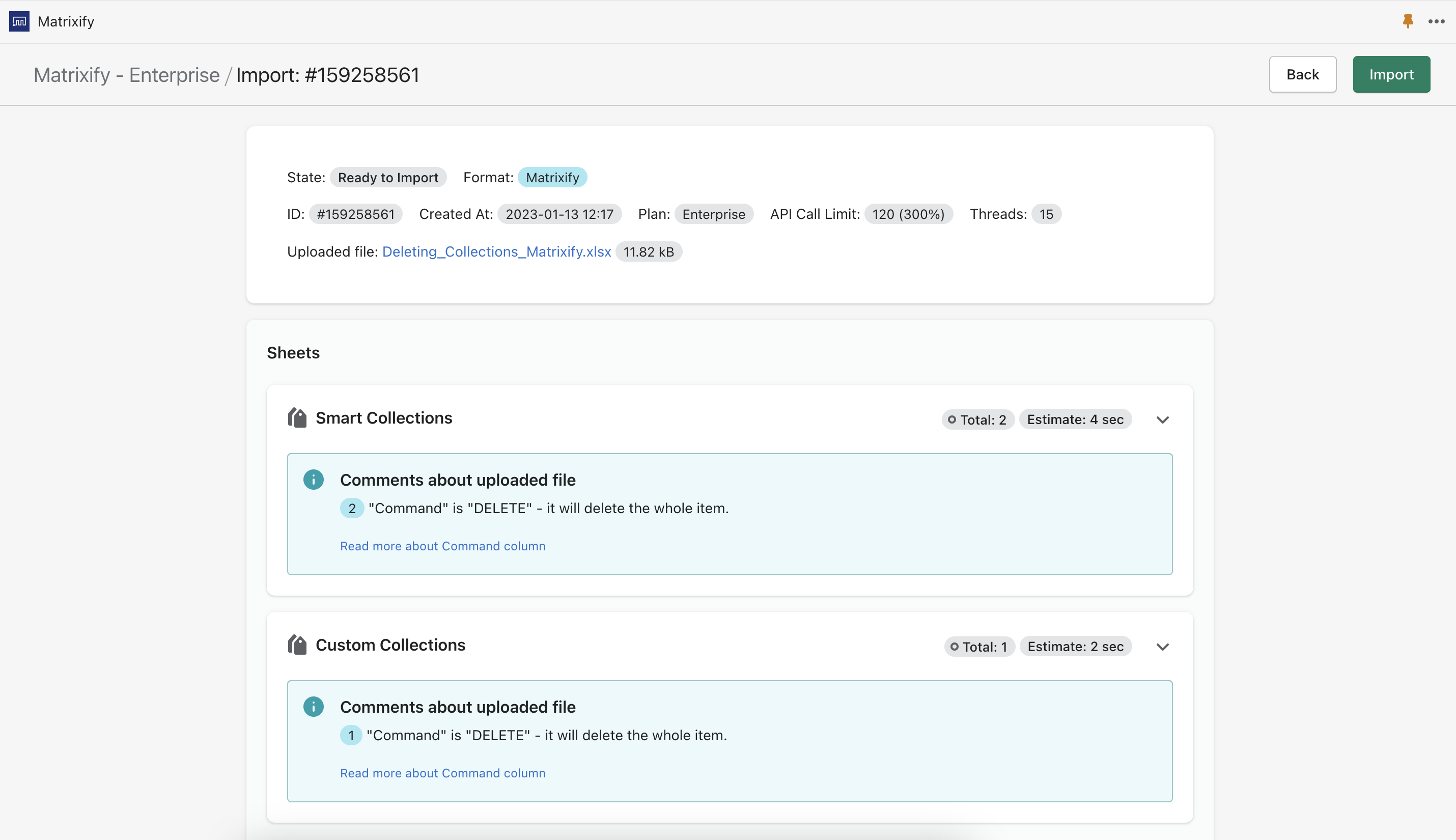 If all looks correct and the collections have been correctly recognised, you can go ahead and start the Import. If you see any Failed items, then after the import has finished, you can download the Import Results file and look into the "Import Comment" column. This column will tell you why that collection has failed to be deleted. 

That's it – those collections will be deleted now.
Good to know
You can bulk delete any other Shopify items the same way, like Products, Discounts, Pages, Orders, etc.
Before you delete Shopify Collections, you might want to do the full export of all Collections with the app. You can keep that Excel file for reference, or even restore deleted collections later to your Shopify store if you need to.
You can combine commands for the same import – delete some collections, but update other collections, and even create new collections, all at the same time.
Read our tutorial on how to export Collections as Product columns.