You can access the Shopify Activity log by changing the URL path to "/admin/activity" in your Shopify Admin. If you need to export this list of events out of the Shopify Admin to analyze it in more detail, or you need that Activity data further back than accessible in Admin, then you can use Matrixify export to get all Shopify Activity events from your store.
In that list, you can see a sort of an audit log of which app or user has created a product, fulfilled an order, or any other Admin Activity.
How to export Shopify activity events with Matrixify?
1. Create a new Export with Matrixify
In the Matrixify app Home page "Export" section press the "New Export" button to set up data export.
The app will open a new page where you can configure your export.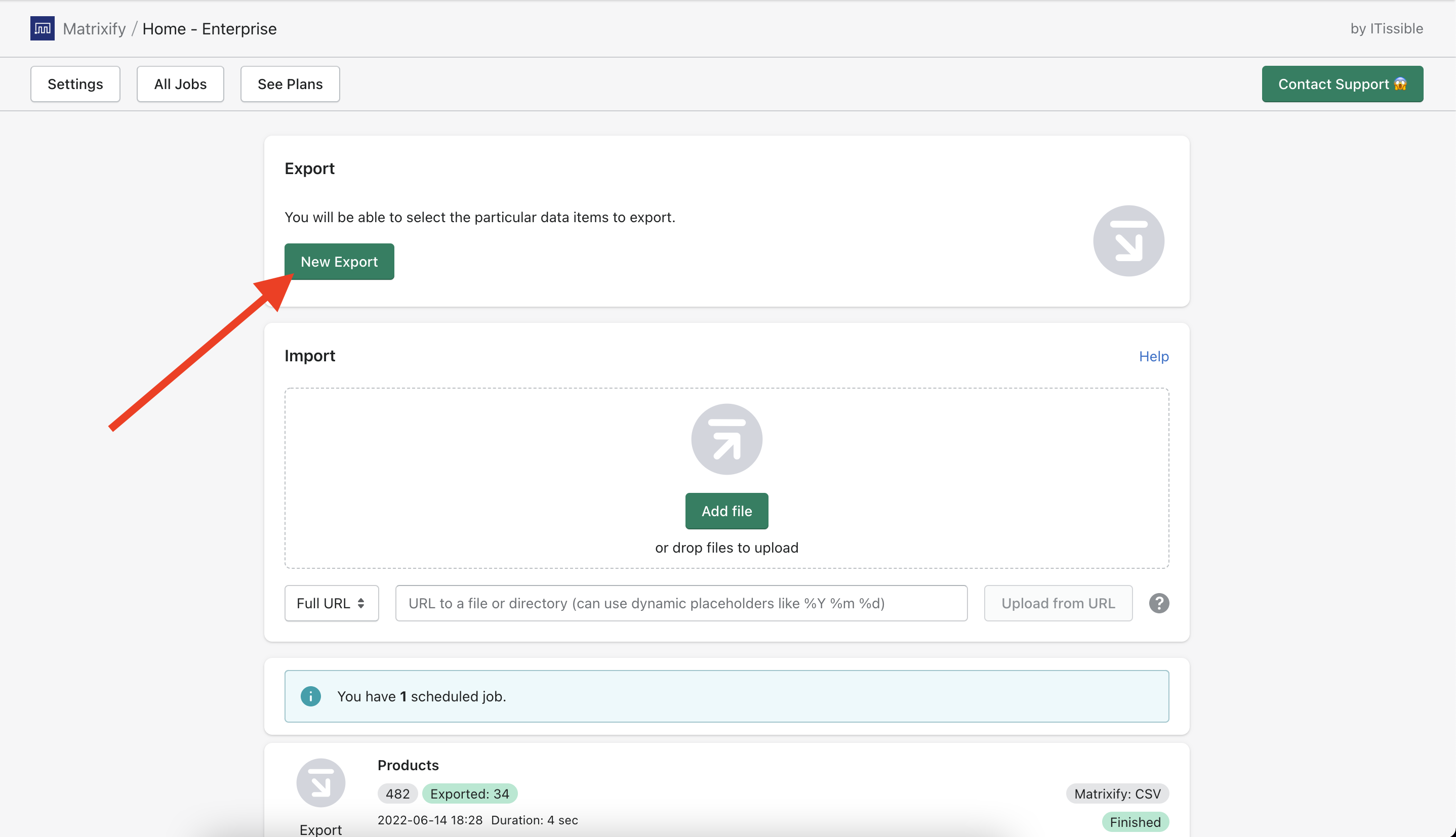 2. Choosing an export format
First, you can select the format you wish to export your data to.
To export Shopify Activity events you would need to select "Matrixify: Excel" or "Matrixify: CSV" formats.
Both formats will export the data to the same template.
We suggest using "Matrixify: Excel" format, as then the app will export file to Excel XLSX file which is easier to work with.

3. Select to export "Activity"
Press the "Select Sheets" button and in the drop-down list select the checkbox "Activity".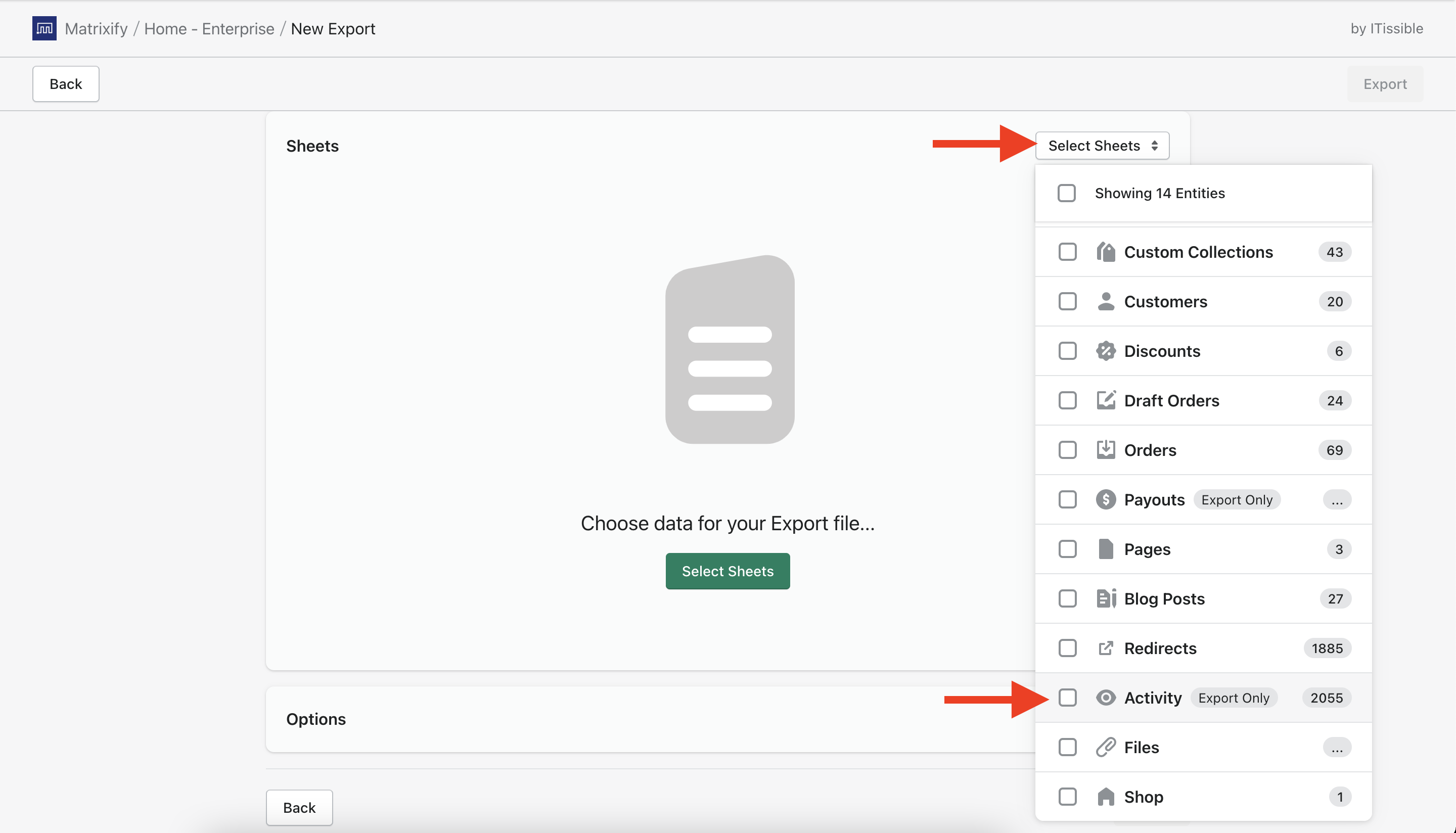 In this part select "Activity" to export Shopify Admin Activity events.
4. Apply filters to export specific activity events (Optional)
A store can have a large activity log over a longer period of time. If you need only specific events or activity from a specific date range then you can apply filters.
Click the "Filter" icon under "Activity" to select and apply filters.
See full list and explanation of each available filter, in Matrixify "Export Filters" documentation.
Note – applied filters will not change the estimated time or total item count – those will update gradually when you will start the export job.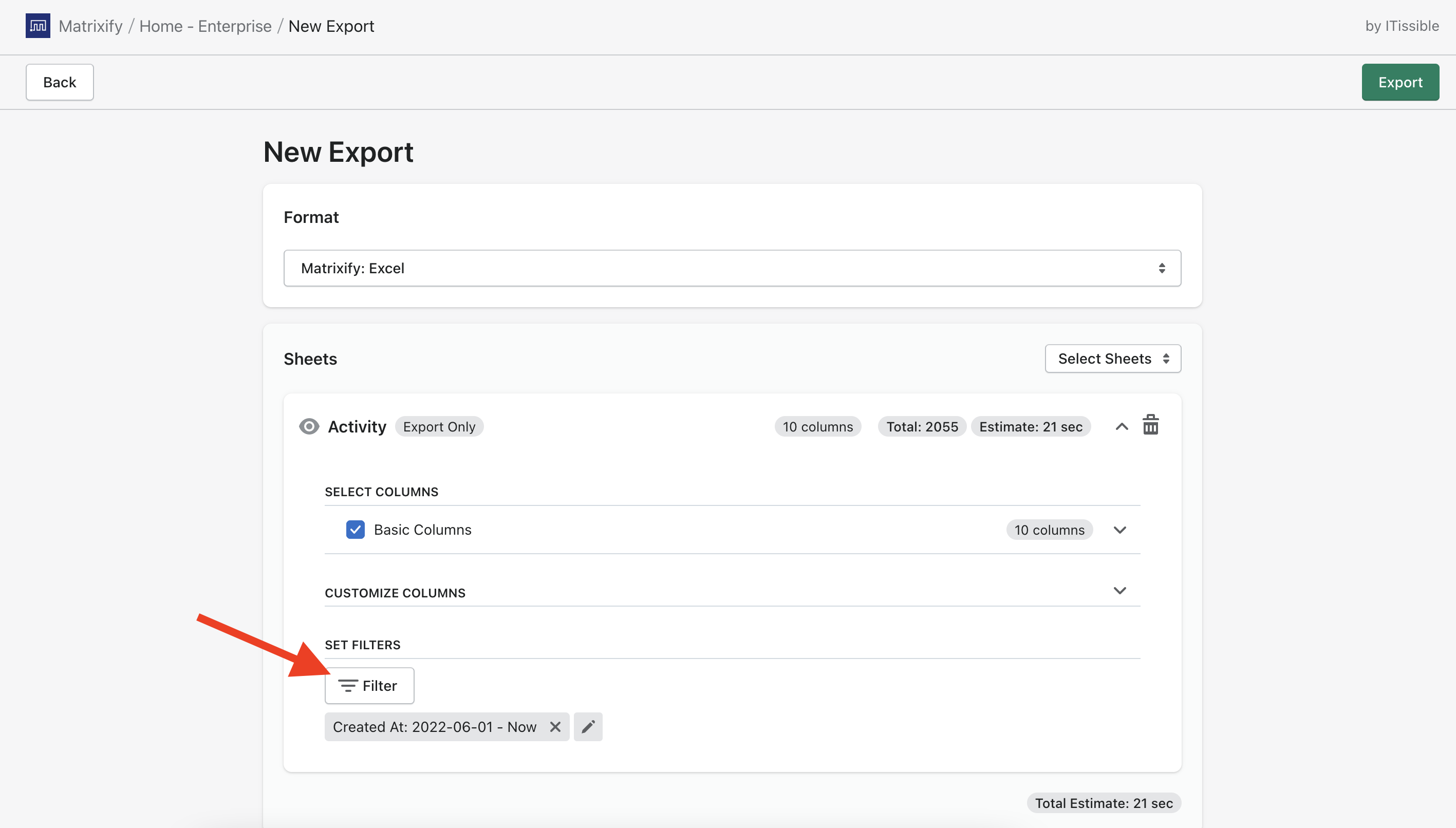 5. Set up export options (Optional)
When exporting data with Matrixify you can always apply options to repeat your exports automatically or schedule them for specific date and time.
You can also export the Shopify Activity log to your FTP/SFTP server and apply a custom file name for your exported file if you wish.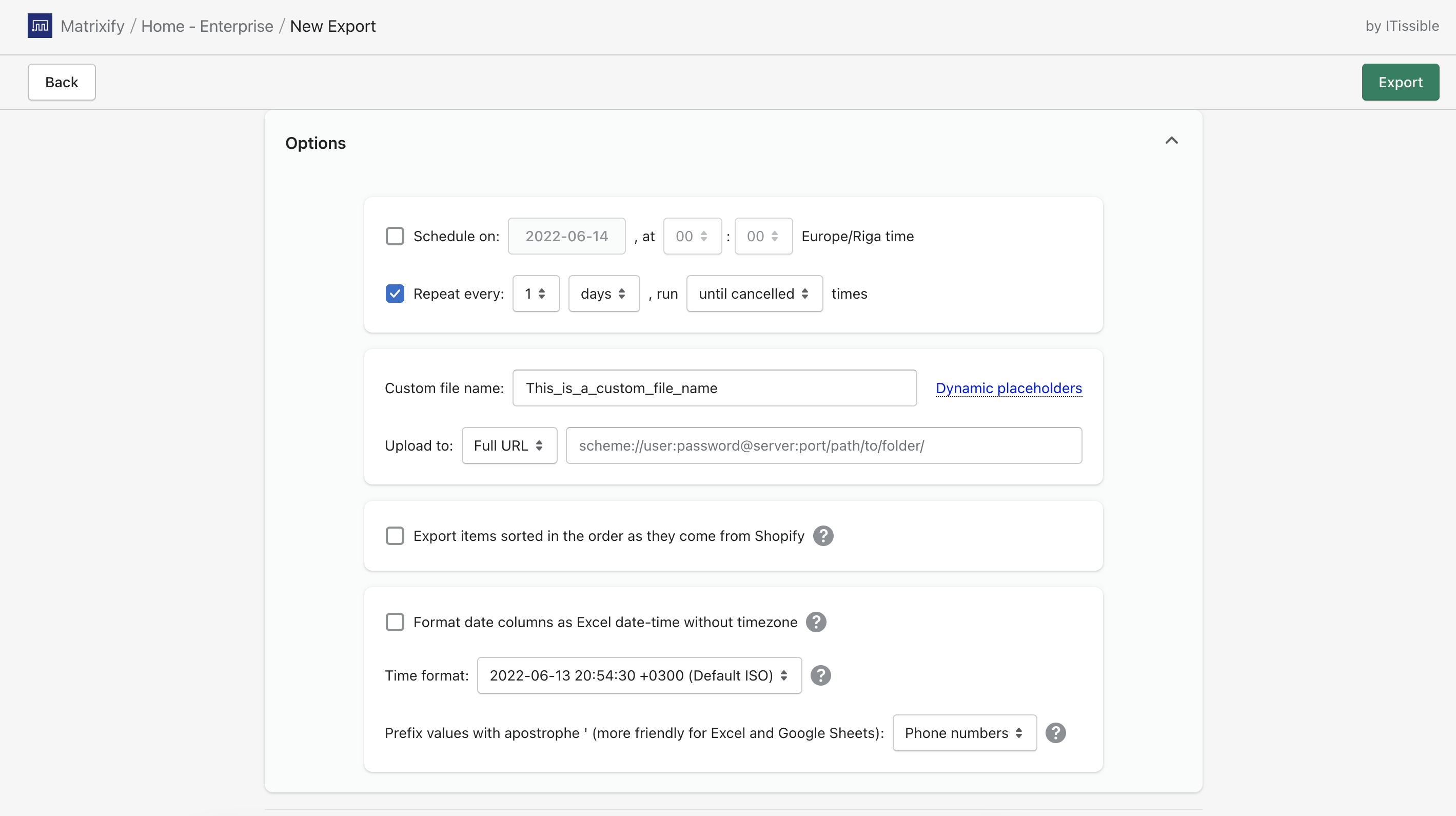 6. Start your Activity log export
Once everything is configured you can press the "Export" button to start the export job.
With Matrixify you always see how far the export has progressed, and an approximate time to finish. Also, you will receive an e-mail when the export has finished (you can change e-mail preferences in Matrixify Settings).
You can close the app while the export is in progress, and you can come back to the app and open that job to see if it's still running or is already completed.
7. Download your exported file and enjoy!
Once the export is completed you can press "Download Exported File" button to download the file to your computer.
The exported file is in the Matrixify template, check out "Activity" documentation to see an explanation for each column.
What to do next?