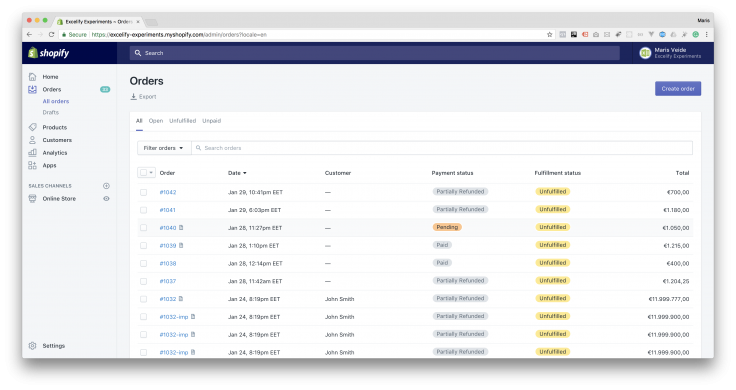 Finally, you can import Orders to Shopify in bulk now with all the details!
Matrixify can import the same Orders data that is being exported. Basically, it is replicating almost exactly the Order as you see it in Shopify Admin.
To test it, you can export orders from one store, and import into another. Ideally, if you include also Products and Customers in that export and import – then it will link orders also to those Products and Customers.
Here is the Orders detailed documentation.
Check out how to migrate your Orders from different platforms!