With Matrixify it is now even easier to Import multiple Images for your Products! Instead of adding a new row for each Image you would like to add the Product, you can now do so, by using only one row. Here is our guide on how you can import several images per Product as one row – by separating image URLs with ; (semicolon).
Steps in short on how to import several product images from one row
Prepare Import File With Several Product Images
Import the created file into Shopify using Matrixify
View your Imported Images in Shopify!
1. Prepare Import File With Several Product Images
Prepare your import file. The Import file should have one row per Product, and put all your images in the same Image Src column, delimited by a ; (semicolon).
For example:
https://i.com/image-1.jpg ; https://i.com/image-2.jpg
A note about the Image URLs themselves. If Shopify will not be able to download all images, there will be a warning about that in the Import Results file "Import Comment" column which can be downloaded after the Import has finished.
Image links listed in this column need to be direct and public image links. For example, links from platforms such as Google Drive or Dropbox will not work as they are links to a page that displays an image not a link to the actual image, thus not direct image links. You can always test your links by trying to add images from URL links manually in Shopify Admin to any product. If it works manually in admin, it should work with Matrixify import.
To change images for a Product, you need at minimum the following columns in your import file: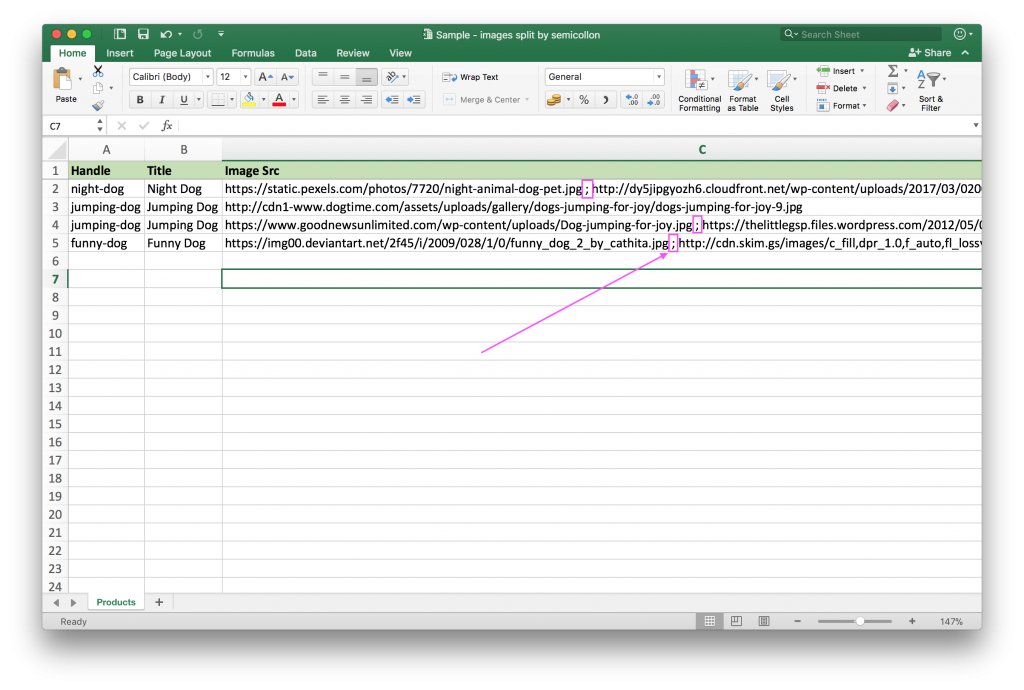 2. Import created file with images into Shopify using Matrixify
All that is left to do is to save your file and Import it back into Shopify using Matrixify! Your Import page should look something like this:
Then press the "Import" button in the top right-hand corner and the file will start Importing.
For more information on how the Import process works, you can take a look at our "How It Works" page.
3. View your Imported Images in Shopify!
Now you can go ahead and view your newly Imported images in Shopify Admin!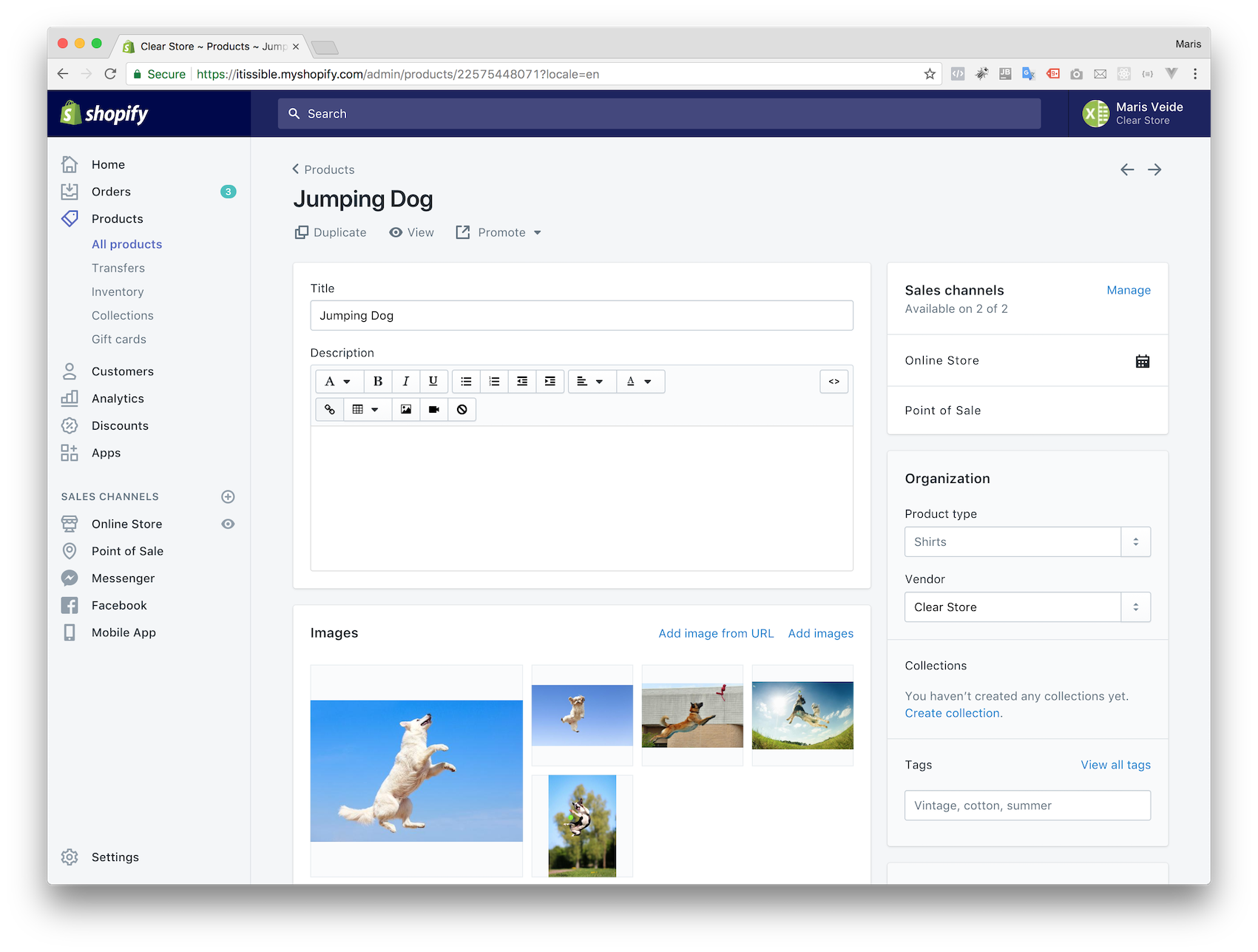 Good To Know
It is possible to have up to 250 images per Product.
You can add, replace and update images for products the same way.
If you prefer, you can also combine both image import methods. It can be a mix of having them as several rows, and split by a ; (semicolon) in the same cell. As visible in the example image with Product "Jumping Dog".
Remember to name the sheet/tab "Products", so that the app knows which sheet contains Products import.
Where To Go From Here?